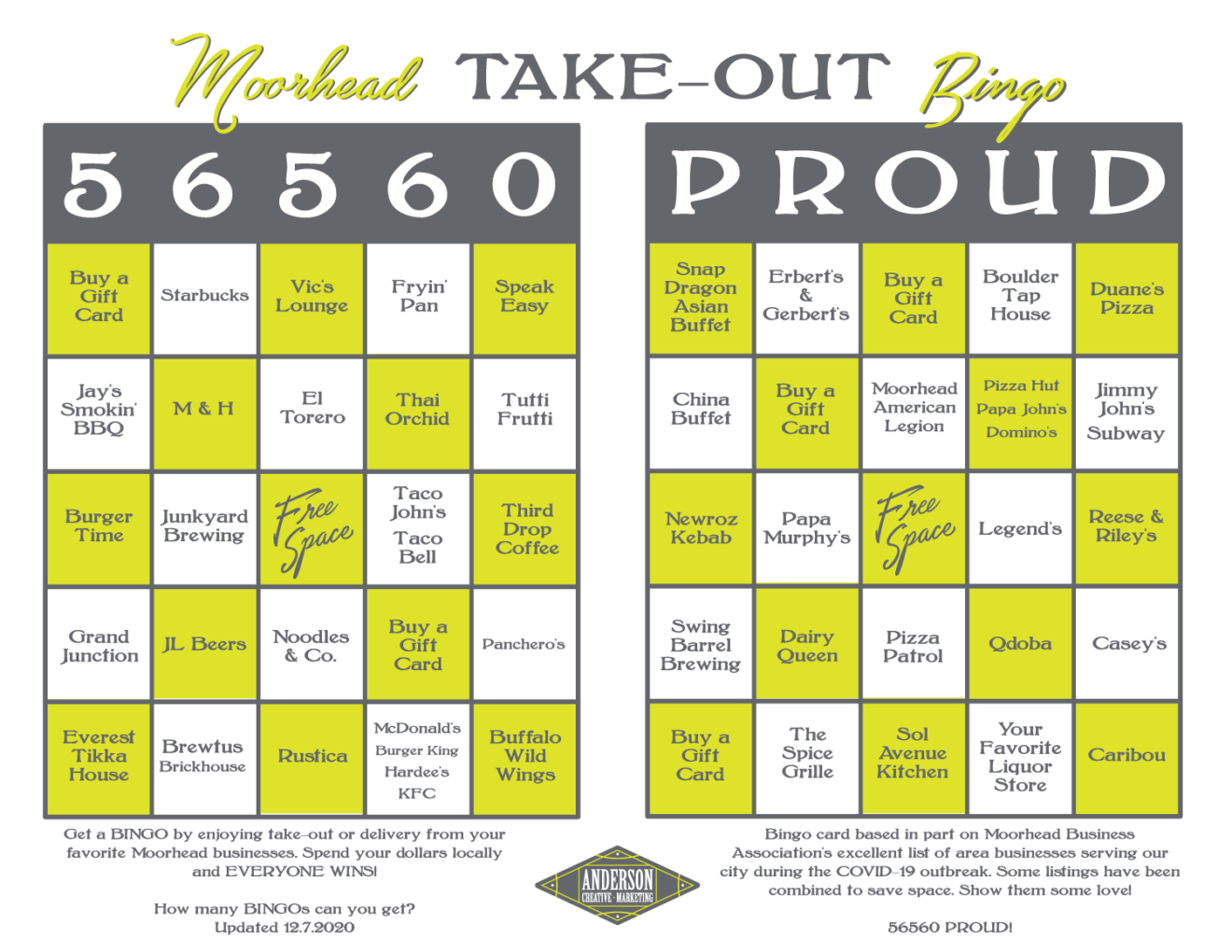 Take-Out Bingo Update (Thanks Covid…) Current 12-9
Small update to the Take-Out Bingo cards… with the new mandate that bars and restaurants in Minnesota halt in-person dining and drinking, a couple of our favorites drop off the list for the time being. Harold's on Main, Altony's, and Sunset Lanes will not be open for take-out. We look forward to supporting them when this is all over.
Update 12/9: Mick's Office and JC Chumleys are off the card as well. Hopefully we'll see them back in action soon.