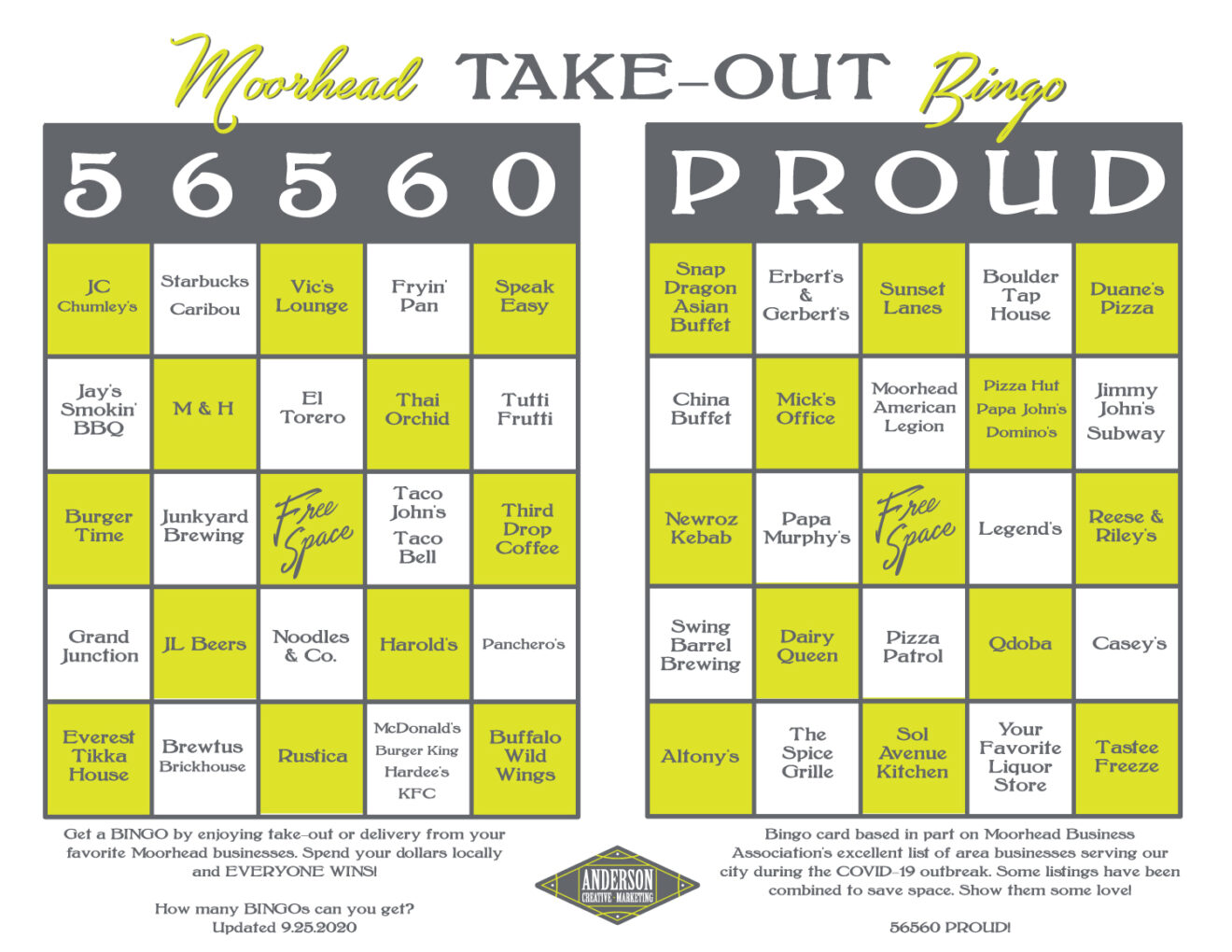 Moorhead Takeout Bingo Update
Our post from May got a little extra attention this week thanks to Moorhead's wonderful former mayor (thanks Del Ray!) and some others, so it seemed like this might be a great time to add an update. We added Mick's Office, JC Chumley's and Casey's (which was originally overlooked), consolidated the liquor stores and shelved  the "shake" places. I suspect I'm still missing something. Feel free to message us if so!
You can grab the graphic or here's an updated PDF to print and enjoy!
Support your local Moorhead businesses!